WE RUN NANTUCKET - A Mindful Running Club
Come run the rock!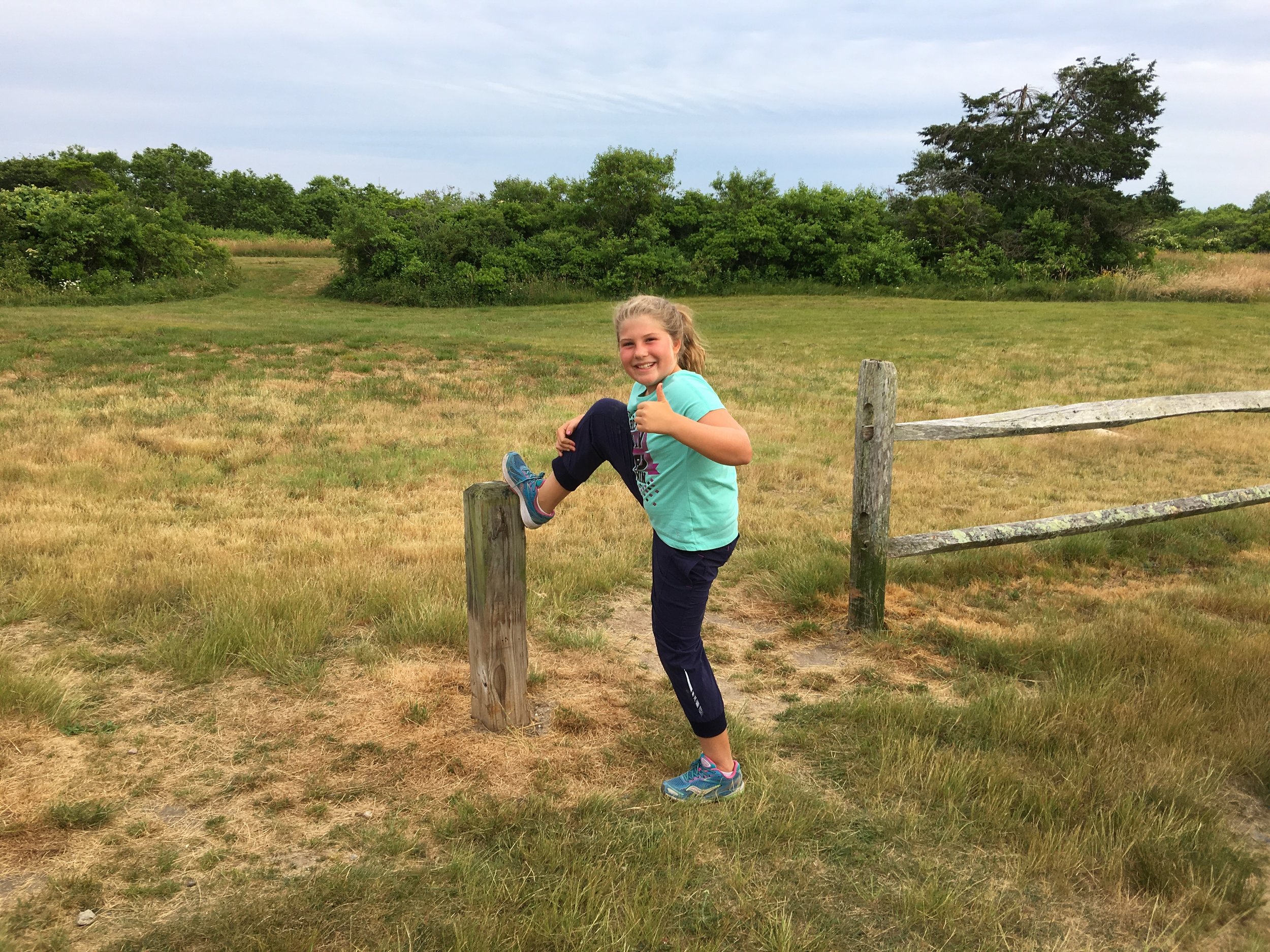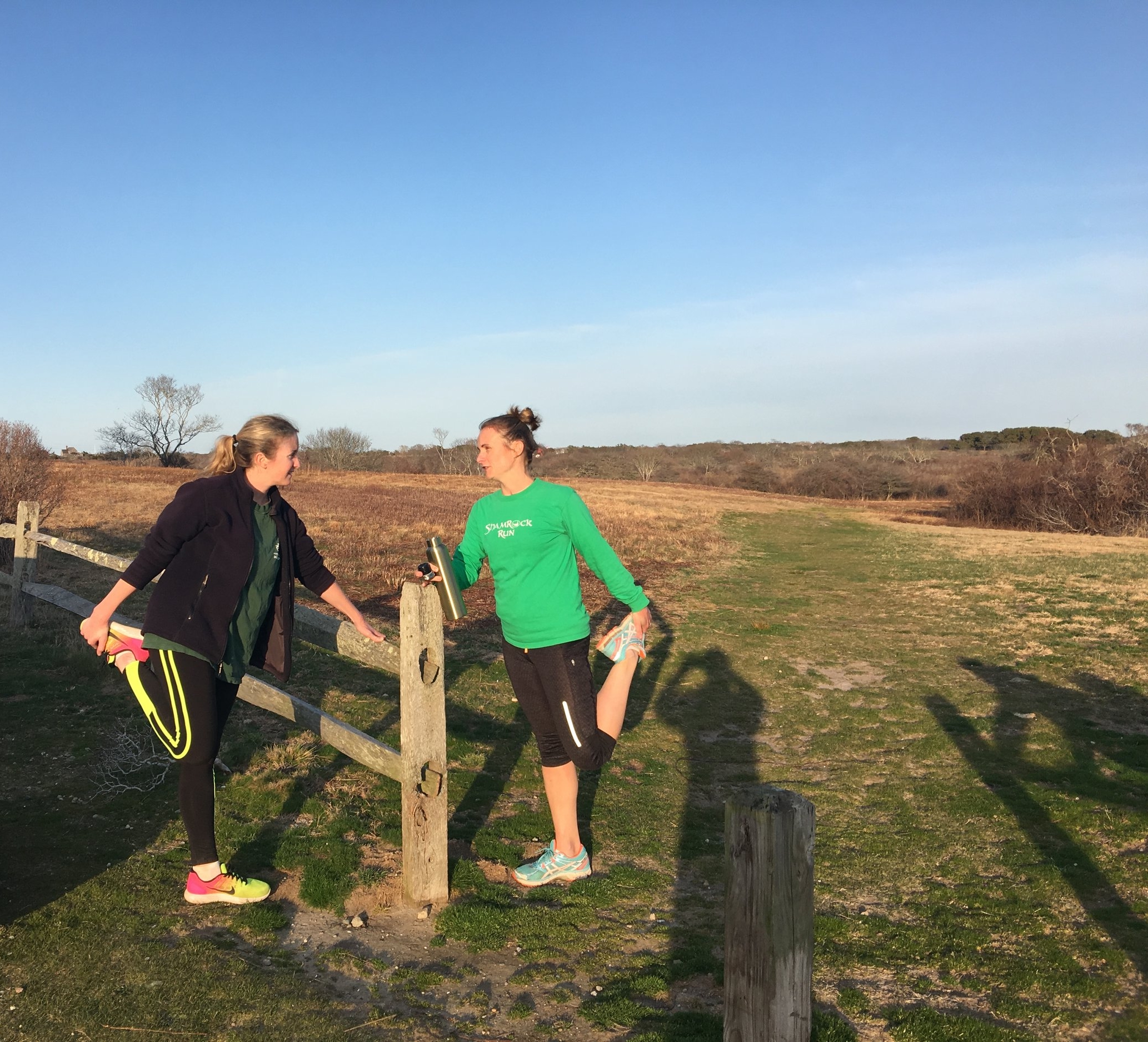 WE RUN NANTUCKET is a mindful running club on Nantucket Island that combines:
Camaraderie
Mindful movement
Being in the moment and enjoying the ride!
our second season begins on thursday, march 22nd, 2018!
We cater to beginners or those who are coming back after a brief (or not-so-brief) hiatus from running. Come Join us at 5:15PM on Thursdays. WE WILL BEGIN RUNNING OR WALK/RUNNING AT 5:30PM with a goal of training for the Firecracker 5K in early July!
Click here for details on
WE RUN NANTUCKET ~ A Mindful Running Club was inspired by runner and film maker, Sanjay Rawal, who spoke and showed a clip from his film Sacred Running at The Nantucket Project (TNP6) in September 2016. Sacred Running is a film about the sacred power and resilience of running. Sanjay partnered with Christy Turlington Burns - a marathon runner, model, and the founder of Every Mother Counts https://www.everymothercounts.org/ - to create the film.
WE RUN NANTUCKET will begin our new season on Thursday, March 22ndth, 2018 at 5:15PM for a 5:30PM run (or walk/run) start time. We will meet at the West Sanford Farm Landbank parking lot off of Madaket Road. If you are coming from town, you can access Madaket Road via Cliff Road and take a right when Cliff Road T's off onto Madaket Road. If you are coming from Caton Circle at the top of Main Street, follow Madaket Road past the main Sanford Parking area and continue past the Eel Point Road turn-off. Either way, you will stay on Madaket Road for about 3/10ths of a mile (.3) after the Eel Point Road turn-off and then turn left onto Barrett Farm Road (a dirt road) just past the water fountain. The Landbank Parking area is directly to your left as you turn onto Barrett Farm Road.
We will begin our run from this location at 5:30pm, so please allow enough time to navigate traffic and any directional uncertainty. Please arrive at about 5:15pm to allow enough time to sign a Nantucket Rising waiver.
We will follow an 'out and back' tear drop loop that is a total of 3.6 miles. We run (and/or walk/run) the course , followed by some gentle stretching. If that length is longer than some folks are ready for, people are welcome to simply walk/run for fifteen or twenty minutes out and back. We welcome runners of all abilities with the understanding that this is an amateur running club that does not provide professional running training.*
For folks who are interested in running, but don't really run yet, that's okay. Come join us and we will be there to guide beginners through the Couch to 5K gentle introduction to running. (See C25K app for details)
For people who are what we call "runner, runners" - as in you are beyond basic training and already enjoy running - you are welcome too! Please join us for the camaraderie and compassionate approach we are taking toward running and life.
We are looking forward to seeing you there!!
MEET OUR TEAM:
Darcie is the kind of athlete who has always enjoyed running if she was chasing or hitting a ball of some sort! But her relationship with running for running's sake has tended to be more sporadic. And that's the real reason she started We Run Nantucket - a mindful running club. Running is so much more enjoyable (and doable) with the support, companionship, and ACCOUNTABILITY of other people!
Come join the worthy cause!
Please click here to join our mindful running movement and be added to our email list. (We promise not to inundate you with emails!)
* For your safety, all participants need to be in sound physical health in order to participate. If someone has a health condition or concern, please get medical clearance from your doctor to ensure health and physical happiness.
Photos above of the Sacred and Mindful Run in Sanford Farms led by Christy Turlington Burns and Sanjay Rawal during TNP6 were generously provided by TNP6. Photos below of the TNP6 Sanford Farm Run were generously provided by Tucker Holland.
"When you are balanced and when you listen and attend to the needs of your body, mind, and spirit, your natural beauty comes out."
~ Christy Turlington Burns
"We all have dreams. But in order to make dreams come into reality, it takes an awful lot of determination, dedication, self-discipline and effort."
~ Jesse Owens
"If it was easy, everybody would do it!"
~ Sandy Fee